LOG HOME MANUFACTURERS
Lakeside Estates is the best place, to build a get away, at Dale Hollow Lake. The property is easy to get to, at the lake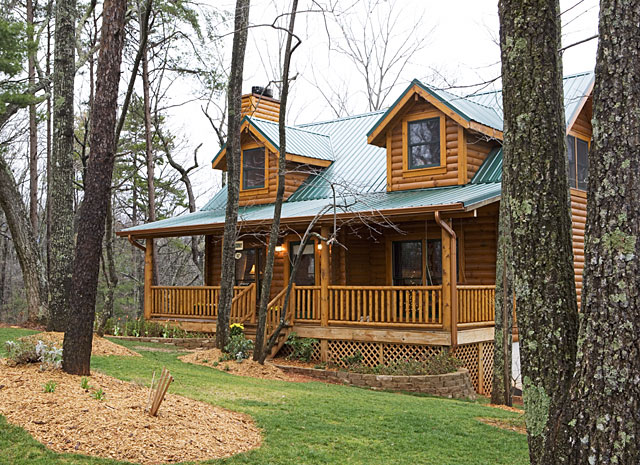 and close to town. Lakeside Estates is the perfect tranquil setting to build that vacation or retirement home that you have always dreamed of. The headquarters of several nationally known log home manufacturing companies are close by. These log home companies often have log raising events and tours so you can see how these magnificent log homes are constructed and how they look after families have made them their dream home.
Honest Abe Log Homes
9995 Clay County Hwy.


Moss, TN 38575

800-231-3695

info@honestabe.com www.honestabe.com Jim Barna Log & Timber Homes

22459 Alberta Street

Oneida
,
TN
37841
(800) 962-4734
daved@jimbarna.com
www.jimbarna.com
Daniel Boone Log Homes

5130 Ashland City Hwy
Nashville, TN 37218
800-766-9474
michelle@dblh.com
www.danielboonecabins.info